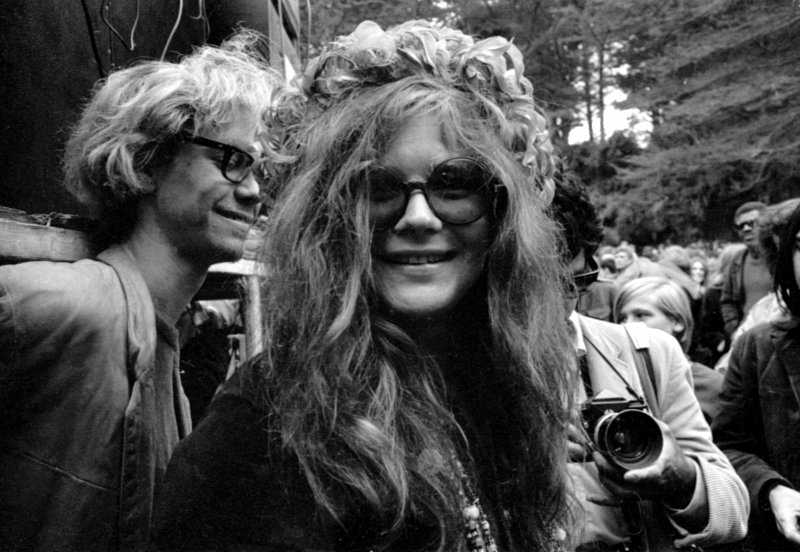 Amy J. Berg
Janis: Little Girl Blue
USA 2015
106 min • English
K16
Theme: Rokumentti selection
19.11.2016 | Time: 16.45 | Venue: TAPIO 3
When she sang "baby I know just how you feel", nobody doubted it for one moment.
Take another little piece of my heart now baby! Janis: Little Girl Blue is a soulful documentary about one of the greatest and most powerful female voices of our time. This is the story of a pioneer whose career cleared the path for many other women in the music industry. The story of an iconic singer who for a while held all the blues regalia in her hands, before being overthrown by the power of heroin.
This lovely, acclaimed documentary goes through the life and career of Janis Joplin, from her youth in Texas, through the humiliating student years and finally free diving into the acid core of the hippie movement. Joplin's life was short, bright, and filled with optimism, joy, and the famous agony of blues.
The documentary showcases how Joplin's personality was the polar opposite to her rough, strong singing voice. We now understand why she is smiling in every picture ever taken of her. This film is a masterpiece that honours both the artist and the film genre it represents.
Satu Kangas, an artist who has enchanted Joensuu with her magnificent voice, will be performing an acoustic gig at Tapio before the screening.
Trailer