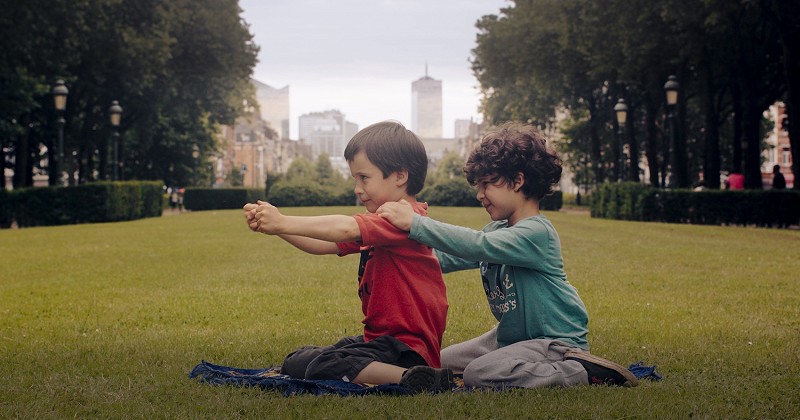 Reetta Huhtanen
Gods of Molenbeek (Aatos ja Amine)
2019 Belgium/Germany/Finland
73min • Belgian, German, Finnish. Finnish subtitles
S
Theme: Rage
17.11.2019 | Time 13.45 | Venue: Tapio 3 | BUY TICKET
A child's innocent mind vs. the violent world of adults
Aatos and Amine follows the everyday playtime and lives of two friends living in the district of Molenbeek in Brussels, declared the capital of jihadism by the media. The children, however, see Molenbeek just like any other neighbourhood. During their play and games, Aatos and Amine reflect their own perceptions of different religions and gods.
The nature of Aatos and Amine's playtime is changed by bombings. While the police and military patrol the streets, the children become increasingly fearful and suspicious of their circumstances. With the fear, violent thoughts become part of their play and bedtime stories.
This documentary by Reetta Huhtanen depicts the clash of innocence and violence from the children's point of view. The film covers many heavy topics relating to religions and hatred among humankind. The documentary is also guaranteed to make the viewer to question the world we live in.
Trailer