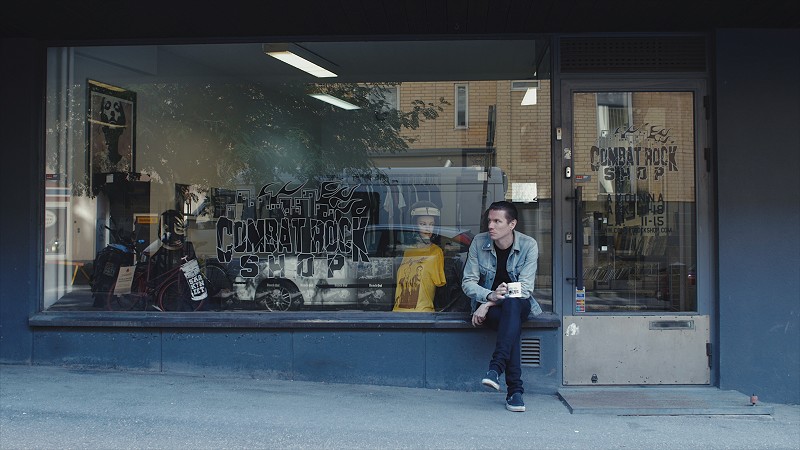 Janne Tanskanen & Ville Asikainen
DIY Life: The Story of Combat Rock Industry (Tee se itse -elämä: Combat Rockin tarina)
2019 Finland
78 • Finnish. English subtitles
S
Theme: Opening and closing films
13.11.2019 | Time 19.00 | Venue: Tapio 2 | BUY TICKET
A much-anticipated story about the incubator of Finnish punk
Combat Rock Industry is a punk record label, and Combat Rock Shop is a late record shop in Helsinki. They were both founded by Jani Koskinen and Janne Tamminen in the early 2000s. Tamminen, known also from the band Enstand, summarises the duo's mentality perfectly: "if you want something, quite often you have to do it yourself". To make your favourite bands and their entire scene better known, why not go all in?
Janne Tanskanen and Ville Asikainen, originally from Joensuu, have directed this documentary about creating a life that fits the Combat Rock style: a plethora of punk music, skateboarding and tattoos. Over the years the label has become known for its quality work, as well as for the distinct visual look of its bands. Many of the groups signed to the label, such as I Walk the Line and Kakkahätä-77, have also gained visibility in the album charts. The record label and its bands have also been an introduction to the punk subculture for many Finnish fans.
This documentary is both a story of Combat Rock's journey and an interesting picture of the times. At the beginning, life consists of driving around Europe in a shabby van, with no cell phones, Internet, or signs of slowing down. Later, the decline in CD sales and everyday responsibilities of family life cause their own problems. When the Combat Rock Shop closes its doors in 2016, it is also an end of an era in the Finnish punk scene.
Trailer