The Russian Woodpecker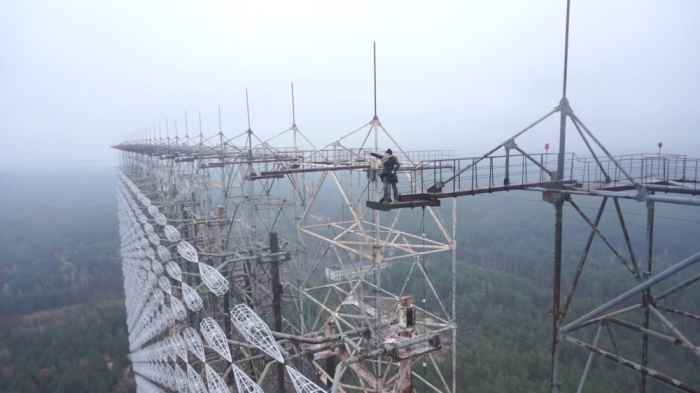 Chad Gracia:
The Russian Woodpecker (Ukraine/UK, 2015)
80 min. • Russian, English • English subtitles
No age limit
Theme: Reality is not real
This will be the first time the documentary will be screened in Finland. The Russian Woodpecker has received rave reviews at various film festivals and it tells the story of the Ukrainian artist and nuclear holocaust refugee, Fedor Alexandrovich, and his quest to uncover the deep hidden secrets of Chernobyl. Was the biggest nuclear power plant disaster in history an accident after all?

The documentary is named after the giant USSR radar system near Chernobyl. The radio transmitter known as Diga-3 was nicknamed the "Russian Woodpecker" due to the clicking noise it emitted which interfered with Western communications for years. Alexandrovich's finger points to Moscow: his theory is that this Soviet monument has something to do with the historic nuclear disaster.

The dreamlike scenes and mesmerizing camerawork exude intriguing Slavic aesthetics. You almost start to yearn for vodka and pickled cucumber, if it weren't for the fact that this chillingly beautiful documentary is at the same time so damn disturbing. The documentary skillfully mirrors the events of Chernobyl with the history between the countries and simultaneously pokes at bureaucracy, the Ukrainian crisis and the individual's fear of the society.