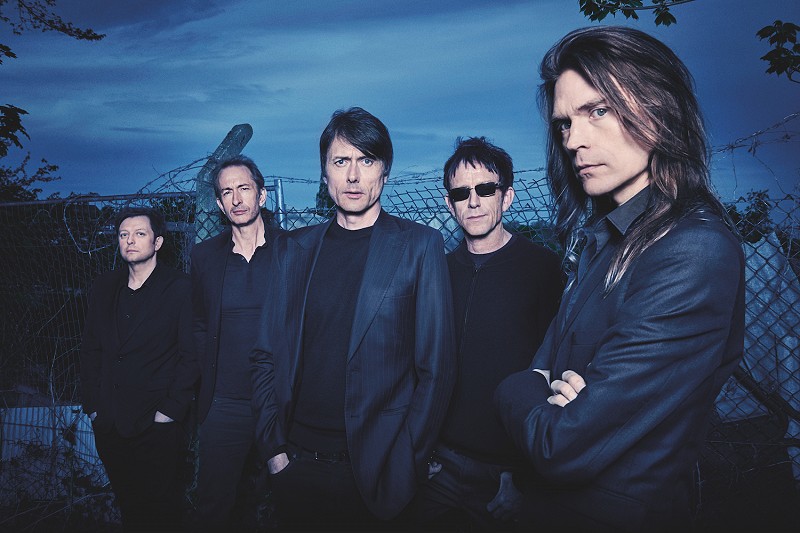 Mike Christie
Suede: The Insatiable Ones
2018 UK
113 • English
K16
Theme: Rokumentti selection
16.11.2019 | Time 16.15 | Venue: Tapio 3 | BUY TICKET
The bitterly beautiful truth behind Britpop's most tragic songs
Suede, which has been around since late 80s, is one of the great names of Britpop. Like in all the good stories, the band found its fuel from love. Along with the bassist Mat Osman, Suede's founding members include vocalist Brett Anderson and guitarist Justine Frischman who were lovers in the early days. After their breakup, Justine started dating the Blur singer Damon Albarn, which caused tension for years. However, Suede's songs deriving from heartache, combined with hard work and ambition, finally helped the band reach the top of the charts and world-wide fame.
As is often the case in the world of rock'n'roll, Suede's downfall was caused by drugs. Brett Anderson hasn't opened up about his addictions before, but didn't feel the need to keep his hardships a secret anymore when filming The Insatiable Ones. The drug addiction lead to the band splitting up in 2003. In 2010 they reunited for a charity gig and found a new spark for making music together.
The key components of Mike Christie's documentary are honesty and trust, both clearly visible in the interviews. The amount and quality of the archive material is also mind-blowing, thanks to the drummer Simon Gilbert, who seems to have had a camera on his hand 24/7. This film is a must-see for all Suede fans and anyone interested in Britpop. Here they come, the beautiful ones!
Trailer