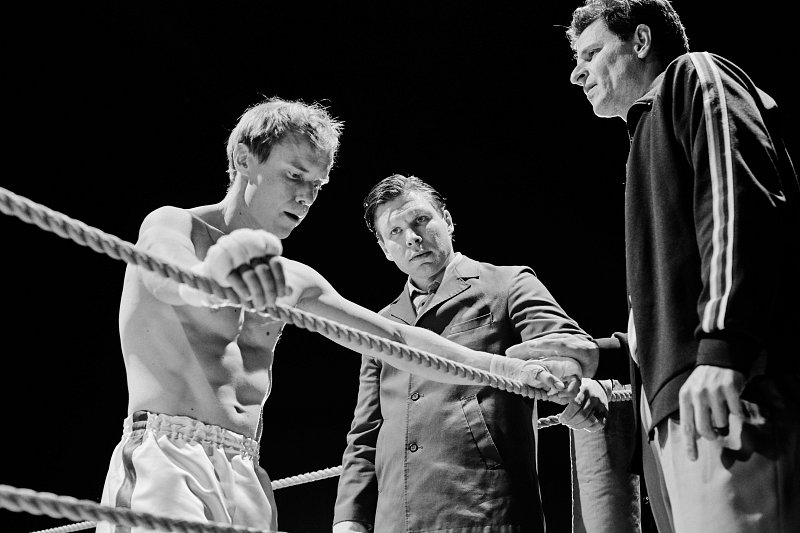 Juho Kuosmanen
Hymyilevä mies
2016 Finland
92 min • Finnish, english. English subtitles
K7
Theme: Rokumentti selection
20.11.2016 | Time: 13.00 | Venue: TAPIO 3
Awarded and praised The Happiest Day in the Life of Olli Mäki returns once again to the big screen

Un Certain Regard award at Cannes, Golden Eye award at Zürich Film Festival, praise, top reviews, Finnish official Oscar® candidate... The Happiest Day in the Life of Olli Mäki has already made Finnish film history. Juho Kuosmanen's first full-length film is an astounding story about sports, heroism and, above all, love.
It is the 1960s. Boxer Olli Mäki, with his coach Elis Ask, is preparing for the biggest fight of his life. Ask has managed to organize a World Championship match in Helsinki Olympic Stadium, and Finland is looking forward to a world-class fight. In the middle of his training season Olli, however, falls deeply in love with Raija. Kuosmanen collects the finely spun threads in a subtle and impressive manner into a story about love as well as the ruthlessness and rewarding nature of professional sports.
Inspired by a true story, The Happiest Day in the Life of Olli Mäki is a heartfelt and magnificent film and an accurate period piece. Praised by both viewers and critics, the film is must-see for every Rokumentti customer.
Trailer