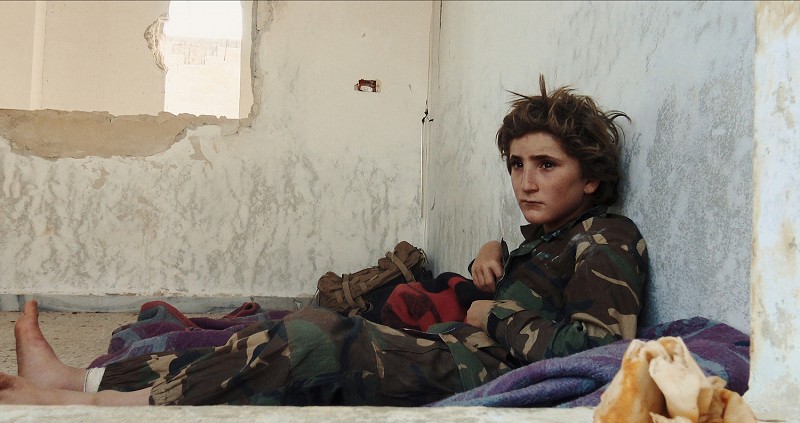 Talal Derki
Of Fathers and Sons
2017 Lebanon, Germany, Syria
99 min • Arabic. English subtitles
K16
Theme: Rokumentti Awareness
14.11.2018 | Time 17:15 | Venue: Tapio 3 | BUY TICKET
A harrowing film about the endless cycle of hate
Director Talal Derki's debut film, Return to Homs, was a depiction of the civil war in Syria. The film, which was also screened at Rokumentti festival, caused quite a stir. The director's second film Of Fathers and Sons follows the same theme. This film won the prestigious Grand Jury Prize this year at the Sundance Film Festival.
Of Fathers and Sons continues to document the hopeless situation in the ruins of Syria. This time the focus is on the most vulnerable: the children. While making the film, Derki took a big personal risk by infiltrating into the violent daily lives of the jihadists. Derki's focus is on the families, where the adults fight and pass their hatred on to their children. The children are named after Osama bin Laden and other terrorists, and they are only adolescents when they are sent on camps to learn warfare.
Of Fathers and Sons is a tormenting but important depiction of seemingly warm and loving family life, which is overshadowed by a future filled with hate and violence. This film poses difficult questions without answers, and it is a powerful appeal for freedom.
Trailer