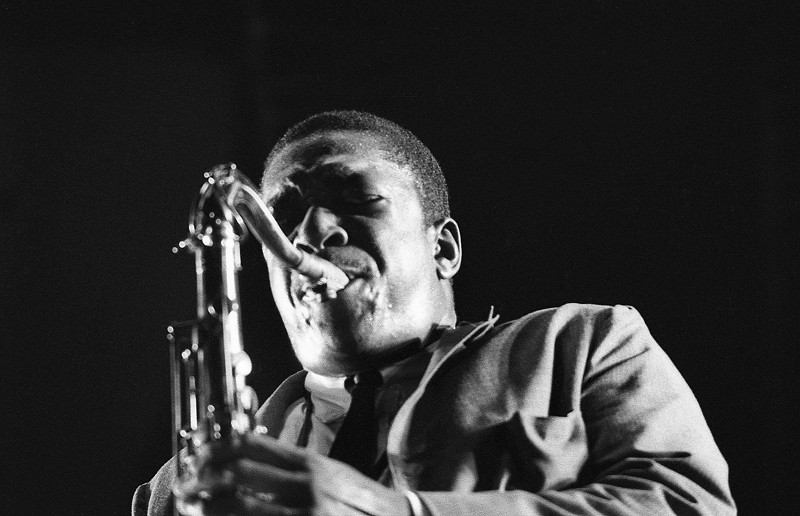 John Scheinfeld
Chasing Trane: The John Coltrane Documentary
2016 USA
99 min • English
K7
Theme: Rokumentti selection
19.11.2017 | Time: 17.00 | Venue: Tapio 3 | BUY TICKET
The life and times of the world's greatest musician
Chasing Trane is both an entertaining and a high quality film about the music and life of John Coltrane. One of the biggest names in jazz, or in popular music in general, John Coltrane and his saxophone took music to a level no one has been able to reach since.
Coltrane first recorded as a part of a naval orchestra, and rapidly progressed as a musician. Gigs in the ensembles of Dizzy Gillespie, Thelonious Monk and Miles Davis encouraged him to aspire towards a solo career and pursue his own vision of a new style of jazz. Driven by his deep passion, Coltrane was concurrently working on what would become one of the most popular jazz records of all time, Kind of Blue with Miles Davis, and his own album, the unprecedently ambitious Giant Steps. The progress peaked in Coltrane's classic quartet, often regarded one of the best ensembles in music history, and its timeless classic A Love Supreme. At the same time, however, Coltrane's infatuation with heroin burned his vigor away at an ever accelerating pace.
John Scheinfeld's Chasing Trane is the first really successful documentary about the great musical genius of last century. With the help of Denzel Washington's eloquent narration, the film manages to match the spirituality of Coltrane's music. And best of all, the film's soundtrack is full of these soulful melodies. Do yourself a favor and spend this November afternoon with John Coltrane.
Trailer