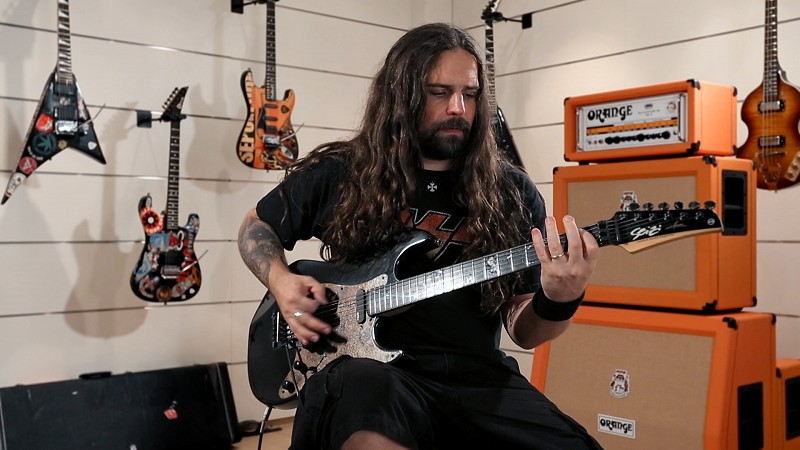 Otavio Juliano
Sepultura Endurance
2017 Brazil, USA
103 min • Portuguese, English, English subtitles
K12
Theme: Rokumentti selection
16.11.2017 | Time: 20.00 | Venue: Tapio 3 | BUY TICKET
The bloody roots of Brazil's heavy metal giant
The Rokumentti screening of Sepultura Endurance is also the Nordic premiere of the film, and it is an exquisite treat for all metal heads. Otavio Juliano's documentary reveals how Sepultura, a band that was formed in 1984, started their career in the garages of Belo Horizonte and eventually became South America's biggest heavy metal band.
The documentary effortlessly interweaves Sepultura's past and the present. In addition to covering the band's early days, it follows their life on tour and the recording of their 2017 album, Machine Messiah. We are given a delightfully detailed account of the process behind their classic albums and riffs of the 1980s. Early members as well as silent influencers in the background get to have their say. We get to hear how Sepultura has influenced other big names in metal, from Phil Anselmo to Lars Ulrich. The film also deals with the sore subject of singer Max Cavalera's departure from the band in 1996.
Sepultura is undoubtedly one of the greatest heavy metal bands but the band's everyday life does not consist of big mansions. Instead, it is filled with hard work and long tours which have taken their toll on the musicians' family life. Sepultura Endurance is a must-see for everyone who listens to metal.
Trailer