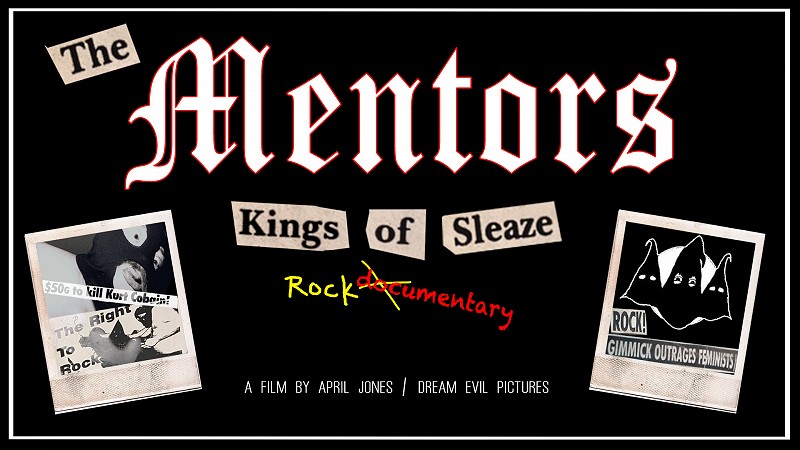 April Jones
The Mentors: Kings of Sleaze Rockumentary
USA 2017
78 min • English.
K18
Theme: (freak)
18.11.2017 | Time: 22.00 | Venue: Tapio 3 | BUY TICKET
You axed for it! The most hated in the band in the world - and for a good reason, too!
The punk / metal group, singing mostly about rape and abusing women, is perhaps the most hated band in the world. The group has defined their genre as "rape rock", and their lyrics couldn't be further from politically correct. Everything they do is knowingly over the top, but can you really laugh at all this?
Throughout their career The Mentors has divided the audience like Moses divided the Red Sea, and no wonder. To some people The Mentors is a band that rightly pokes fun at all the moralising puritans with their Parental Advisory stickers, and should be regarded as boundary-breaking contemporary art. The others, however, either get outraged or simply don't take the band too seriously in the first place.
With The Mentors, there is only a fine line between offensive content and humour, but April Jones's documentary approaches its subject from an unbiased viewpoint. Jones looks past the band's executioner hoods and provocative outbursts, unfolding the obscene story in an entertaining way.
Can you laugh at this? And should you? Come see the film and make up your own mind!
Trailer