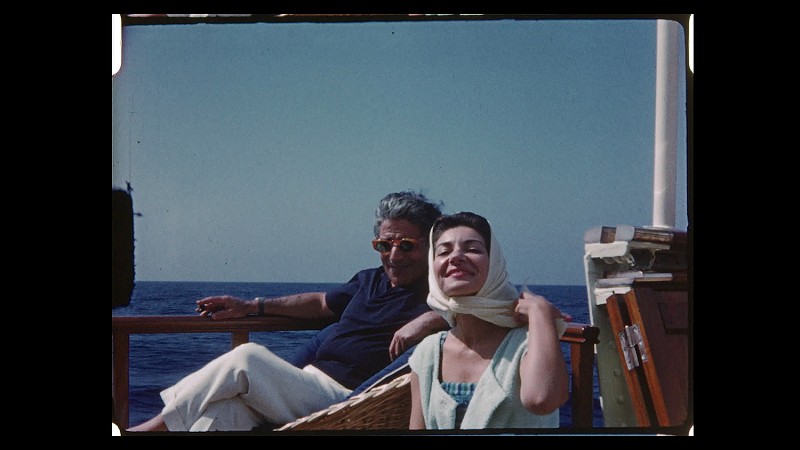 Tom Volf
Maria by Callas
2018 France
113 min • English, French, Italian. Finnish subtitles
S
Theme: Rokumentti selection
18.11.2018 | Time 13:00 | Venue: Tapio 4 | BUY TICKET
The Diva of divas in close-up
Maria Callas is still one of the most well-known opera divas in the world even though she passed away over 40 years ago. Hailed as La Divina (divine), Callas was a superstar of her time. She was known for her unique voice and dramatic interpretations but also for her fiery temperament and stormy relationships.
Born to Greek parents in New York, Callas grew up in the shadow of her domineering mother and was already performing at the age of five. Over the following decades, her career took her to the most famous opera houses in the world from Milan's La Scala to New York's Metropolitan.
The life of Maria Callas was anything but smooth sailing. The pressure about her looks, manic dieting, and the loss of her voice caused huge pain. Bad relationships were of no help. Having always wanted to become a mother, Callas had a child with Aristotle Onassis but the baby died after birth. The relationship ended and Callas became a recluse. She died when she was only 53 years old.
Tom Volf's documentary does not aim to scandalise, Maria gets to have her own say instead. The film includes a lot of new archive material, and of course larger-than-life performances. We also get to hear Marilyn Monroe, JFK, Grace Kelly and Elizabeth Taylor and their thoughts on the opera diva. First and foremost, this film is is a love letter to the one-of-a-kind gift of Callas: her voice.
Trailer