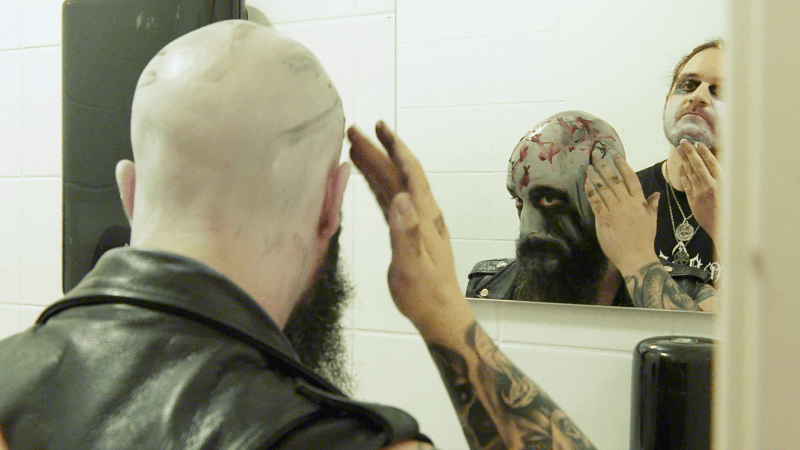 Fredrik Horn Akselsen, Christian Falch
Blackhearts
Norway 2016
83 min • Greek, Spanish, Norwegian, English, Farsi. English subtitles
K16
Theme: Rokumentti selection
17.11.2016 | Time: 21.45 | Venue: TAPIO 3
Journey to the core of black metal
Blackhearts follows the journey of three hard core black metal fans to Norway, to visit the birthplace of the genre. Kaiadas, the bassist and the frontman of the Greek band Naer Mataron, is also an MP for the extreme right-wing party Golden Dawn. Héctor from Colombia is ready to sell his soul to Satan for a visa to Norway. Iranian Sina plays black metal at the cost of his and his family's safety. According to him, he is the only black metal musician in Iran.
They all view Norway as the place where black metal is at its purest form. When these anti-pilgrims arrive in the promised land, their fantasies meet the reality.
Norwegian black metal musicians Vegar and Arnt, whose band history consists of acts such as Gorgoroth, Satyricon and Keep of Kalessin, reminisce the heydays of black metal and reflect on how they themselves have changed. As time has gone by, their furious creativity and rebellion against authorities has given way to a more mundane and peaceful family life.
Blackhearts is an insightful film about the history and the significance of black metal, with a hefty shot of humour and attitude!
Trailer