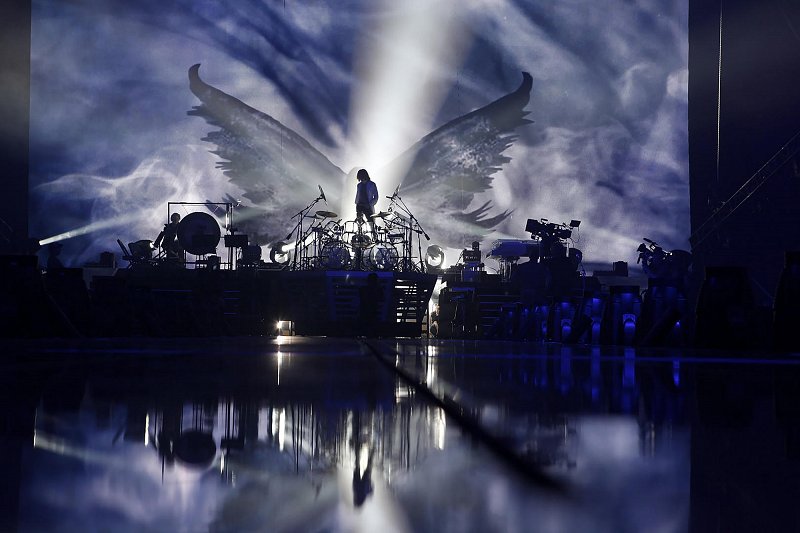 Stephen Kijak
We Are X
USA, Japan 2016
92 min • English, Japanese. English subtitles
K16
Theme: Rokumentti selection
17.11.2016 | Time: 18.00 | Venue: TAPIO 4
An acclaimed documentary about the biggest and definitely the most beautiful band from Japan
"If those guys were born in America, they might be the biggest band in the world." So declares Gene Simmons about Japan's greatest metal band and visual kei pioneer, X Japan. Having knocked down several boundaries in their conservative homeland in the 1980s, this band has sold over 30 million records and sold out Tokyo Dome more often than Michael Jackson himself. Yet very few of us know about them.
Imagine if Iron Maiden, Marilyn Manson and the early sound of Hanoi Rocks were put in a blender - that's Japan X. The audience is presented with the phenomenal story of this Japanese beast on a gold platter. Particularly Yoshiki, the band's leader and drummer, is in the spotlight - he busts his body every time he takes the stage. When Yoshiki drops to the ground in the middle of a gig, it's not about show antics, it's about surviving. In addition to physical ordeals, the band has been plagued by other setbacks: band members have died and the singer was brainwashed by a cult to leave the band.
The documentary has managed to capture the band's colourful present, their eventful past and the preparation for their future comeback gig at Madison Square Garden. It is not necessary to be interested in this genre or music, the band's story is most certainly reason enough to catch this film.
Trailer