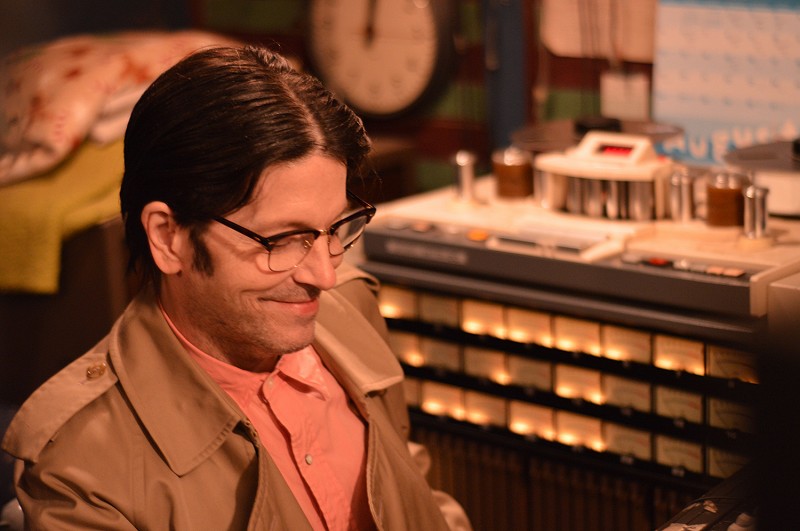 Gorman Bechard
Every Everything: The Music, Life & Times of Grant Hart
2013 USA
97 min • English
K12
Theme: Rokumentti selection
17.11.2017 | Time: 21.15 | Venue: Tapio 4 | BUY TICKET
September 13, 2017 was a sad day: Grant Hart passed away aged 56. Rokumentti pays homage to the grand persona of alternative rock with a screening.
When it comes to the legends of alternative rock, one cannot forget Grant Hart. As the drummer and one of two singer-songwriters of Hüsker Dü, he laid the foundations for grunge and other later genres.
With roots in the punk and hardcore scenes, what separated Hüsker Dü from their often overtly masculine peers was open homosexuality and emotional content. Their songs addressed heart-wrenching longing and sorrow. After the band broke up in 1987, Hart continued his career as a solo artist. This culminated in the widely praised 2013 album "The Argument", based on John Milton's epic poem "Paradise Lost".
Every Everything: The Music, Life & Times of Grant Hart turns away from the mainstream of music documentaries just like its protagonist. The screen is not filled with talking heads, opting to give voice primarily to Hart himself. And it works: Hart is a charismatic narrator with a multifaceted story to tell.
If you know who Grant Hart is, this documentary gives you an inside look of this outspoken thinker. If not, the film provides an excellent introduction to one of the great influences behind guitar distortion music.
Trailer