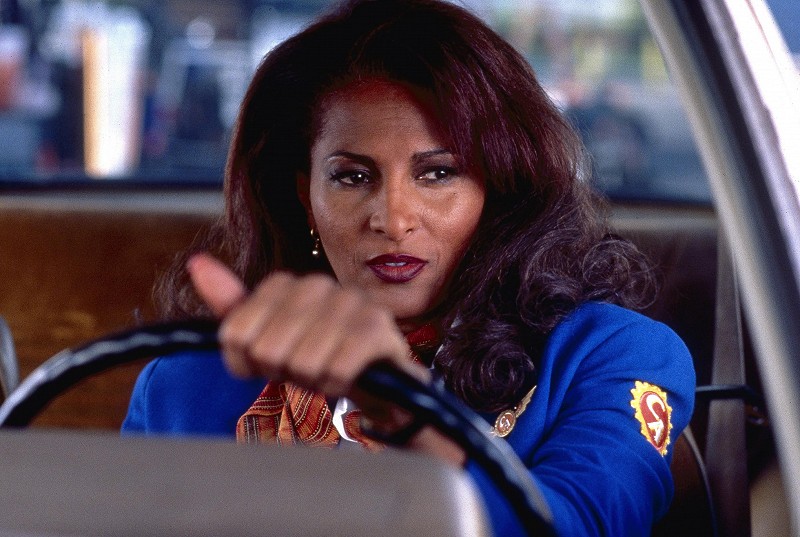 Quentin Tarantino
Jackie Brown
1997 USA
154 min • English. Finnish subtitles
K16
Theme: Rokumentti Warm-Up
13.11.2017 | Time: 16.30 | Venue: Tapio 2 | BUY TICKET
Kick off the festival week with a Tarantino classic!
Written and directed by Quentin Tarantino and based on Elmore Leonard´s 1995 bestseller Rom Punch, Jackie Brown is at once a comic crime caper and a story of real people who step over the line of legality from time to time. Jackie Brown is a middle-aged stewardess who smuggles money to gun dealer Ordell Robbie – until the day cops bust her at the airport. With a help of a sympathetic bail bondsman, Jackie makes up a bold plan to outfox all and walk away with half a million dollars.
Even in his early work, Tarantino excelled at bringing forward cult film heroes of the past years. Pam Grier, the queen of blaxploitation films from the 70s kicks major butt in the title role. The soundtrack of the film entails true gems from the R&B and soul scenes from the era, and songs such as Street Life and Across 110th street are definite earworm material for the rest of the week.
Jackie Brown is screened as a part of the National Audiovisual Institute and the North Karelian Film Association classics series.
Trailer