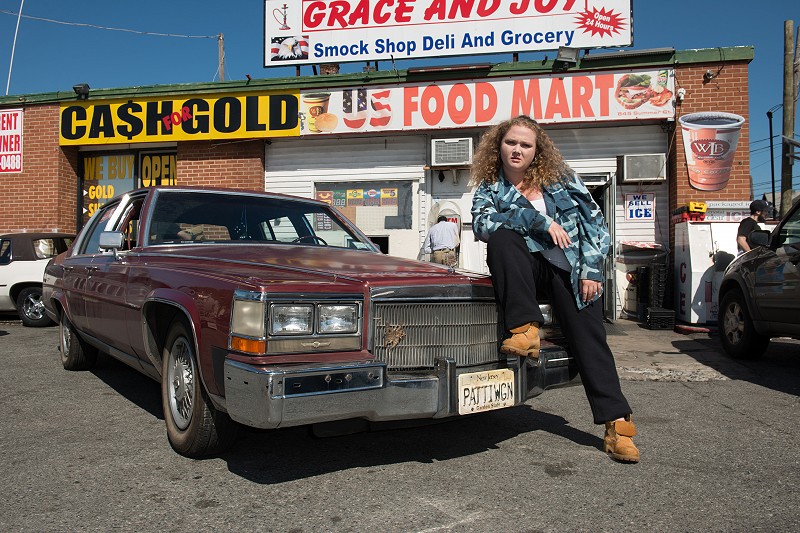 Geremy Jasper
Patti Cake$
2017 USA
108 min • English.
K16
Theme: Rokumentti selection
16.11.2017 | Time: 18.00 | Venue: Tapio 4 | BUY TICKET
A cheerful drama about gangsta rap and endless optimism!
Patti Cake$ is a hilarious fictional film about a white gangsta rapper called Patricia, who wants to build a rap career with the stage name Patti Cake$. Although bullies call her Dumbo and her alcoholic mother is pretty useless, an unlikely collaboration with the local hermit Basterd the Antichrist and a chain-smoking granny gives Patricia energy and drive to chase her dreams.
Director and writer Geremy Jasper, who has previously directed music videos, has written and composed all the songs in the film. Danielle Macdonald plays Patti with an incredible energy, and she spits out the rhymes with such skill that it's hard to believe that this is Macdonald's first leading role.
Compared to hip hop classics such as 8 Mile and Hustle & Flow, Patti Cake$ is a film about the power of music, but it also discusses cultural appropriation and what it's like to be an outsider. Above all, this is an endearing feel-good film and an inspiration to all dreamers!
Trailer