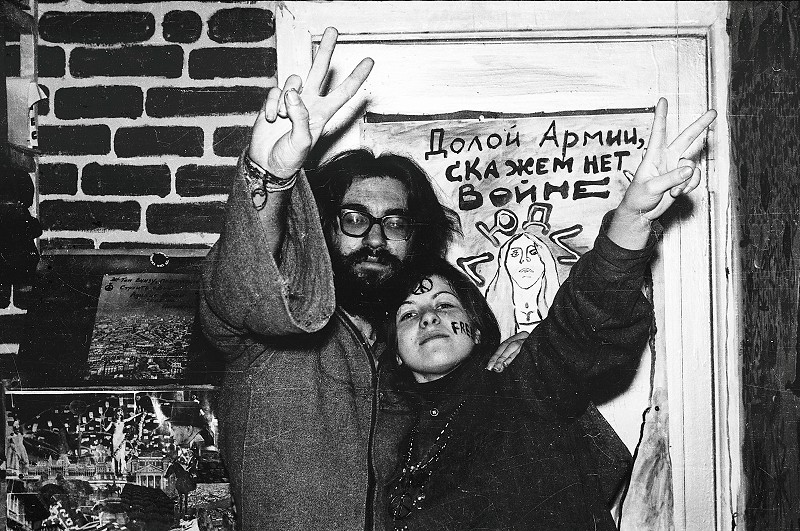 Terje Toomistu
Soviet Hippies
2017 Germany, Finland, Estonia
75min • English, Russian, Estonian. English subtitles
K12
Theme: Rokumentti selection
17.11.2017 | Time: 16.15 | Venue: Tapio 4
*sold out*
Long-haired hippies living in the shadow of the hammer and sickle
Hippies longing for peace, love and freedom were not seen as the right kind of citizens by the Soviet government. People who listened to the Beatles were committed into institutional care, and an eye was kept on anyone who seemed shady. A bearded person was suspicious but if they also sported long hair, they weren't even a person anymore.
Soviet Hippies by the Estonian Terje Toomistu brings forth a group of people whose existance is known only by a few. The documentary drops the viewer in the middle of the 1970s Soviet Union and its nostalgic details; parts are stolen from public telephones in order to build guitars, a seemingly innocent cup of tea would cause incredible hallucinations and the hippie community even had their own 70s version of Airbnb!
The hippies were not treated with kid gloves in the Soviet Union and Soviet Hippies proves this. Nevertheless, the participants of the annual hippie meeting in Moscow still have fire in their eyes. Their cause is not forgotten: people who think it is worth fighting for peace, love and freedom still exist.
Trailer