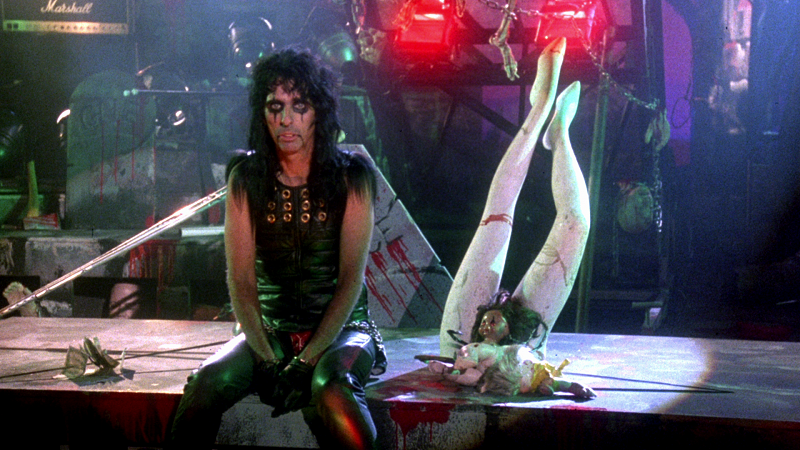 Penelope Spheeris
The Decline of the Western Civilization Part II: The Metal Years
1989 USA
93 min • English
K12
Theme: Rokumentti selection
18.11.2017 | Time: 18.00 | Venue: Tapio 4
*sold out*
A must-see hair metal classic on the big screen!
Ozzy, Kiss, Aerosmith, W.A.S.P., Poison, Alice Cooper, Motörhead, Megadeth… Penelope Spheeris's film is like the Who's Who of the 1980's metal scene. The Decline of the Western Civilization is a classic film trilogy and Part II, The Metal Years is the most talked about and most scandalous one of the three films. The film is rarely shown on the big screen, which is why it should be on the must-see list of every self-respecting fan of music documentaries and 80's metal.
In her films, Spheeris depicts the decline of Western civilization by surveying the Los Angeles music scene. The Metal Years takes place in the late 1980's when hair metal was going through its last moments of glory. Spheeris's camera catches the stars at their swimming pools, their homes and backstage, showing the alcoholic and bloated superstars just as they were in their daily lives. The director manages to get very close her subjects and the end result is brutal.
Thirty years later, the many classic scenes make The Metal Years an exhilaratingly nostalgic watch. At the same time it is a reminder of the music business with its hunger for success and the hypocritical and empty values – a theme that hasn't changed in decades. Sex, drugs and rock'n'roll – boiled down to 93 minutes!
Trailer