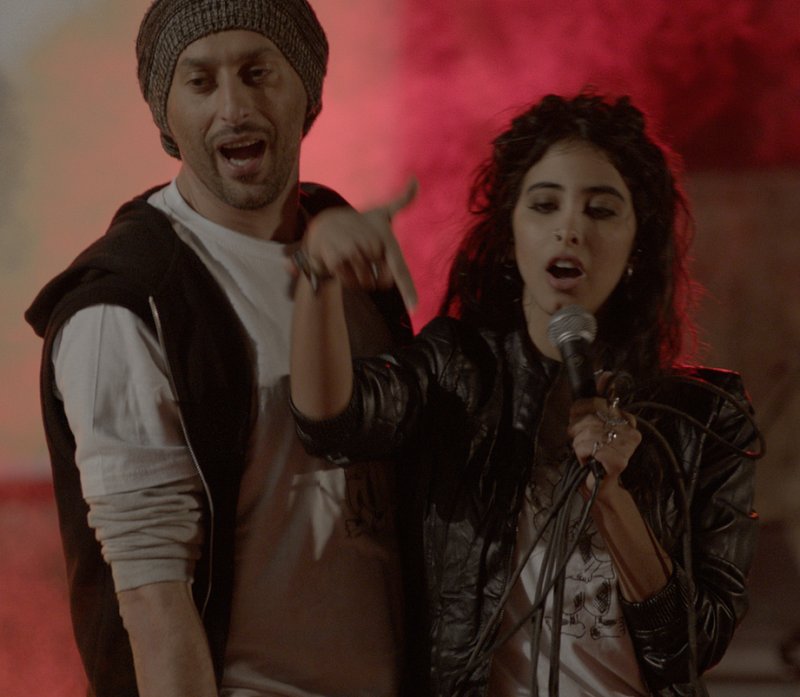 Udi Aloni
Junction 48
Israel, Germany, USA 2016
96 min • Arabic, Hebrew. English subtitles
K16
Theme: Rokumentti selection
18.11.2016 | Time: 16.45 | Venue: TAPIO 4
Love in a conflict zone
Junction 48 tells the story of Palestinian lovers and aspiring hip hop musicians under a hail of bullets and in the middle of comprehensive chaos. Their living space is narrowed by Israeli oppression, drug-infested neighbourhood and the ingrained conservative culture. Music is a gateway to dreams, and hopefully also a gateway to peace.
Peace activist Udo Aldoni, the director of Junction 48, manages to turn the dark premise of the film into a light and even optimistic drama. Peaceful resistance and empowering effect of political music are in the core of the story. The message hits right home in times like these when demonstrations are on the rise and hate seems to breed. Junction 48 reminds us that even when the situation appears to be impossible, there must always be room for hope.
Junction 48 won the Audience Award at Berlin International Film Festival.
Trailer