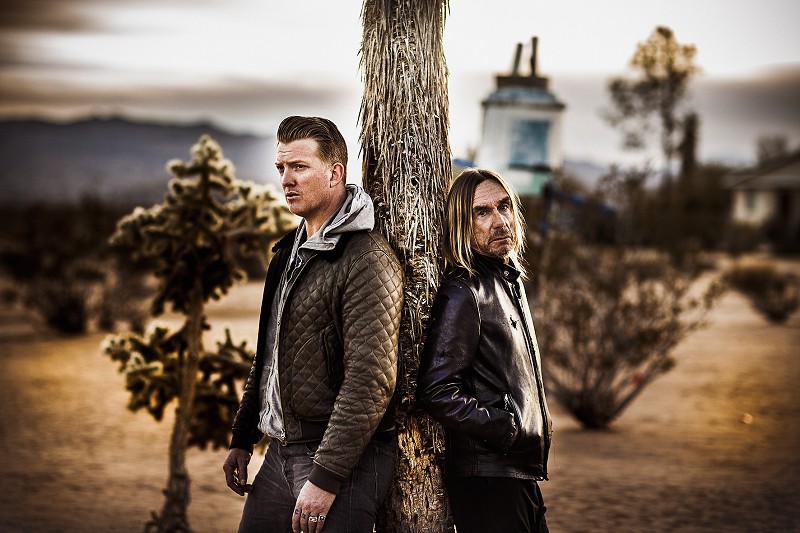 Andreas Neumann, Joshua Homme
American Valhalla
2017 USA
81 min • English
S
Theme: Rokumentti selection
15.11.2017 | Time: 21.00 | Venue: Tapio 3 | BUY TICKET
There are people you could call 'well preserved'. Then there's Iggy Pop.
A couple of years ago this grandfather of punkrock joined forces with Josh Homme, the frontman of Queens of the Stone Age, causing a shockwave in rock'n'roll fandom. Homme, Dean Fertita and Matt Helders of Arctic Monkeys created Post Pop Depression album, where Iggy sounds as twisted and dangerous as he did on his solo albums in the 1970s. This album is a fist bump between two generations of rock'n'roll and also one of the high notes in Iggy's massive career.
American Valhalla can easily be called the rock film of the year. Directed by Homme, the film reveals the creation of Post Pop Depression from the beginnings of the collaboration to the world tour of the album. The viewer is invited to join the recording sessions in the middle of the Californian desert, as well as the backstage of the Royal Albert Hall. In the centre of it all is Iggy, pondering and reminiscing his own value to rock music and at the same time delivering a world class performance as a vocalist, frontman, and a rock icon. While Gimme Danger (2016) was an impressive cross-section of Iggy's career, American Valhalla is about Homme and other band members pouring new kind of faith and energy into Iggy Pop. The result can be seen and heard on the record and on the silver screen.
Trailer